THE ANNIVERSARY COLLECTION
Our collection
The Anniversary Collection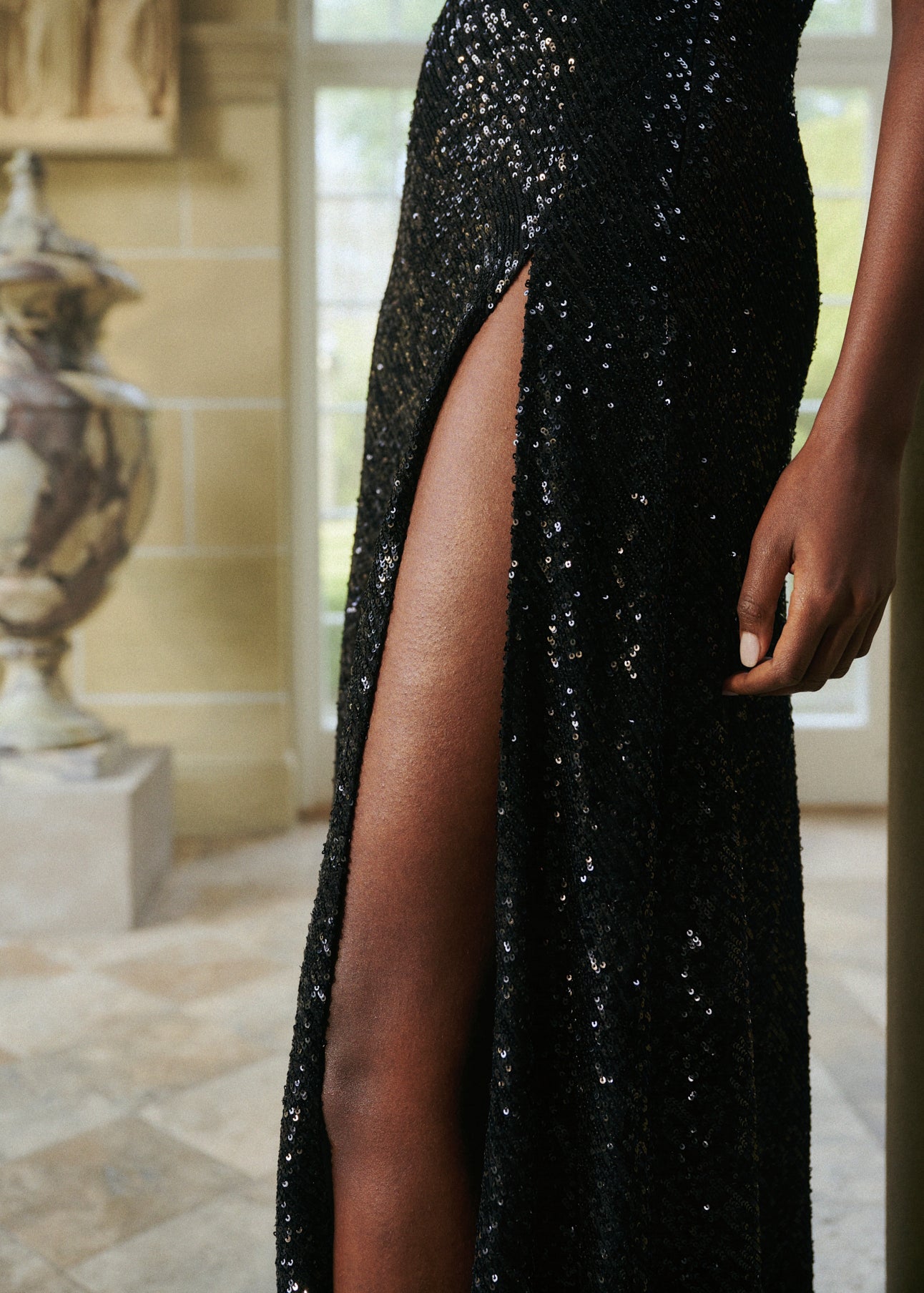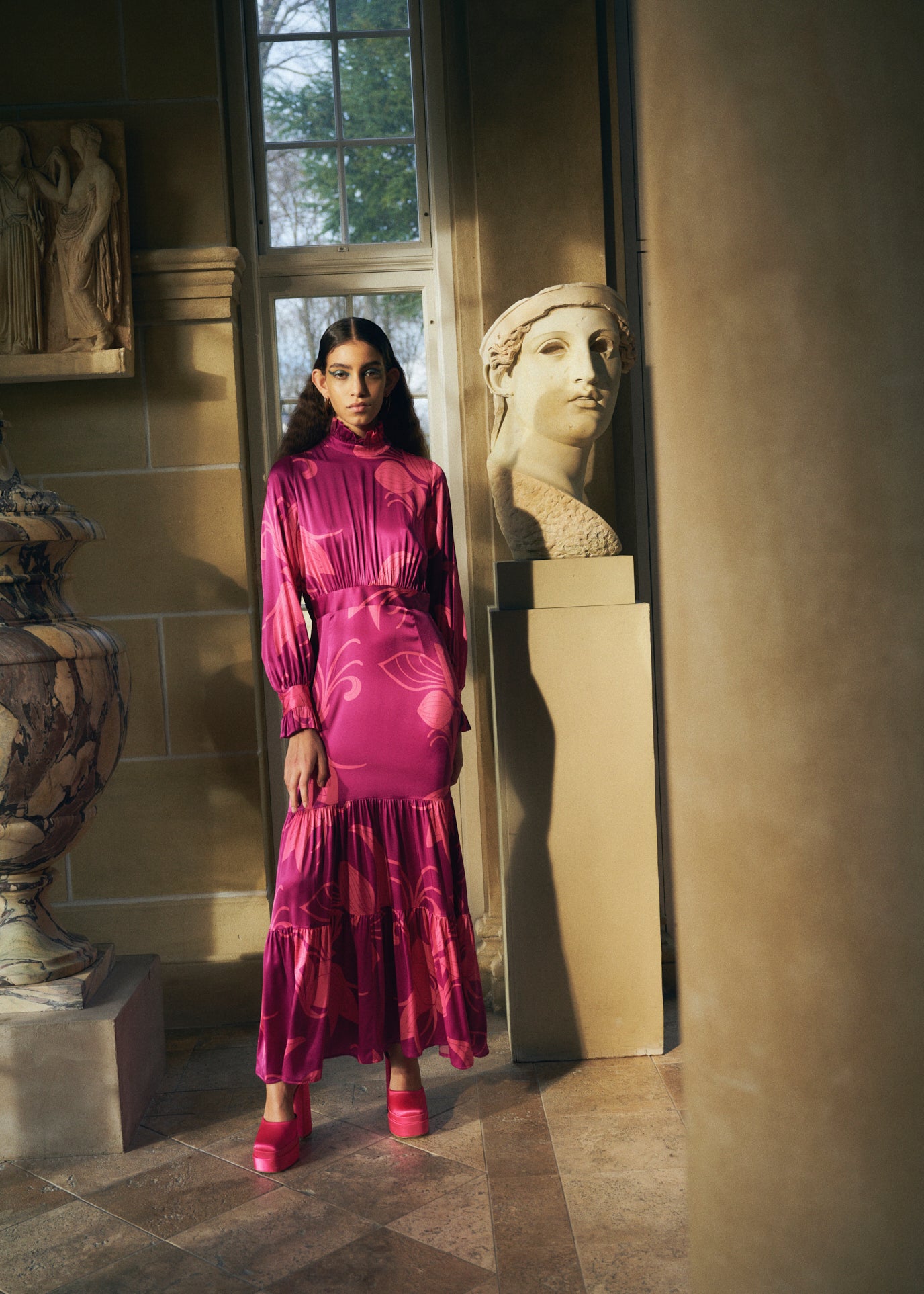 The thrill of a great party - from the arrival and location to the dancing and music - is hard to beat and, to celebrate their twentieth anniversary, Dea Kudibal requests the pleasure of your company with a collection that speaks of celebration, exuberance and exquisite craftsmanship. Evoking the glamour and joie-de-vivre of F. Scott Fitzgerald and his wife Zelda as they partied their way through the Twenties and Thirties, the clothes are a love letter to the beauty and style of festive dressing.

A sophisticated palette of caramel, grape, deep blue, and cerise adds a zesty touch to a backdrop of always elegant black and gold-hued oyster. Silhouettes are lithe and slinky or structured and dramatic but never afraid to show a little skin, be it a bare shoulder, a deep neckline, or a glimpse of leg through a thigh-high slit in a skirt.

Prints, as always, play a central part with winter garden florals spilling down a dark background on a full-length dress or a graphic Art Deco design creating drama in an off-the-shoulder wide-legged jumpsuit. Elsewhere, huge orchids are scattered across a silk kimono and delicate peonies are placement printed on a black silk dress.
Elegant tailoring - an increasingly important part of the Dea Kudibal world - gives a beautiful counterpoint to the flamboyance of the print but still with a festive air. Black silk taffeta is understated but oh so chic in a cropped, fitted jacket whilst a three-piece tailored suit has smoked pearl embroidery across the shoulder and pants. A longer line structured blazer has a dramatic corsage appliqué whilst a black velvet suit, scattered with lurex-like stars in the night sky, offers a more relaxed silhouette.

But for many women, a party means a dress and it is here that the magical effects of texture, shine, and embellishment appear. Gold cloqué jacquard gives a metallic sculptural quality to a short dress with huge sleeves whereas a gold-flecked crepe gown has a more ethereal quality. A statement black velvet column dress with sexy lace cut-outs running down the sides is based on Dea's final project at tailoring school - a personal nod to the label's heritage. Ostrich feather trims burst from the cuffs of a silky sleeve with an eye-catching effect and, for the ultimate in entrances, choose between a slinky black caviar sequinned dress with a high split skirt or a short platinum glitter version with the surprise of a deep scooped back.

Then all there is left to do is raise a glass of champagne, thank the host, and dance until dawn.